So that day I spoke of that was supposed to be spent in my pajamas wasting the day away? Didn't happen. As it happens, it was just the opposite. I did a lot of stuff, not all of it being the super fun lounging I had anticipated. Tuesday was my redemption.
Chris and I were "going to the zoo" on Tuesday- and to be honest, I wasn't all too excited to go to the zoo- but since we didn't have the energy, so I thought, to plan something elaborate, we stuck to something local and simple.
Tuesday morning as we hit the road Chris asks me to grab his sunglasses out of the glovebox- and low and behold, there lays a card. Not just any card, but a Project Red (to support AIDS prevention in Africa!) birthday card. My birthday isn't until July, but this particular gift had to be given early because, DISNEYLAND IS CRAZY IN JULY!!!!! So guess what? My shnookums surprised me with a season pass to the Happiest Place on Earth. It was great! The weather was perfect, the lines weren't very long and we ate our "for the zoo" packed lunch and had a jolly time. Photos are as follows:
So photogenic!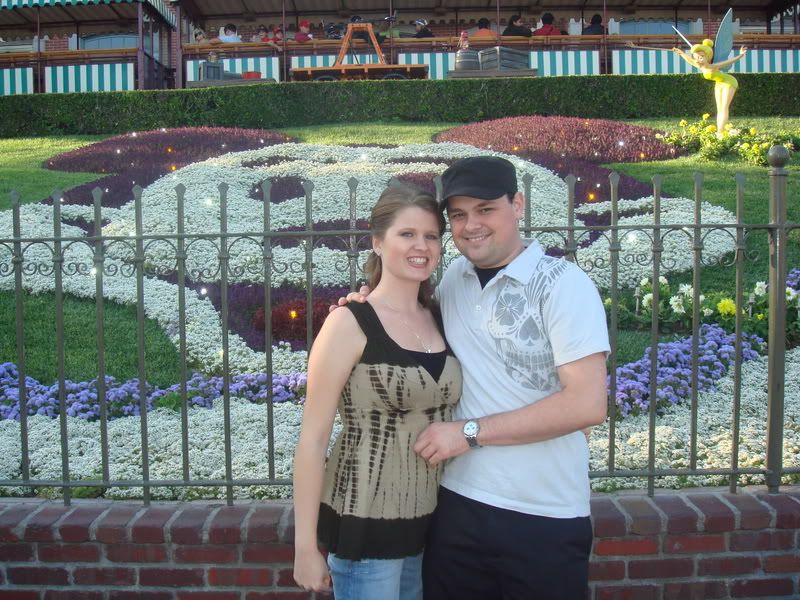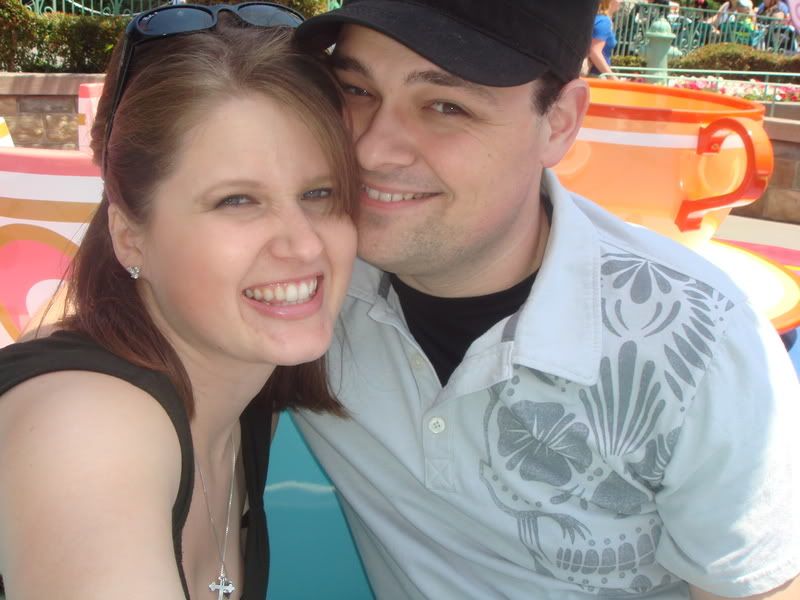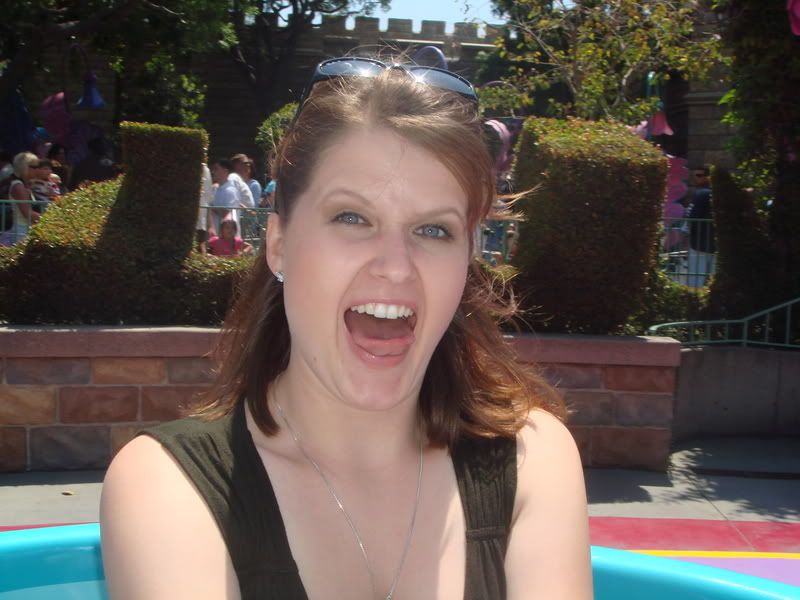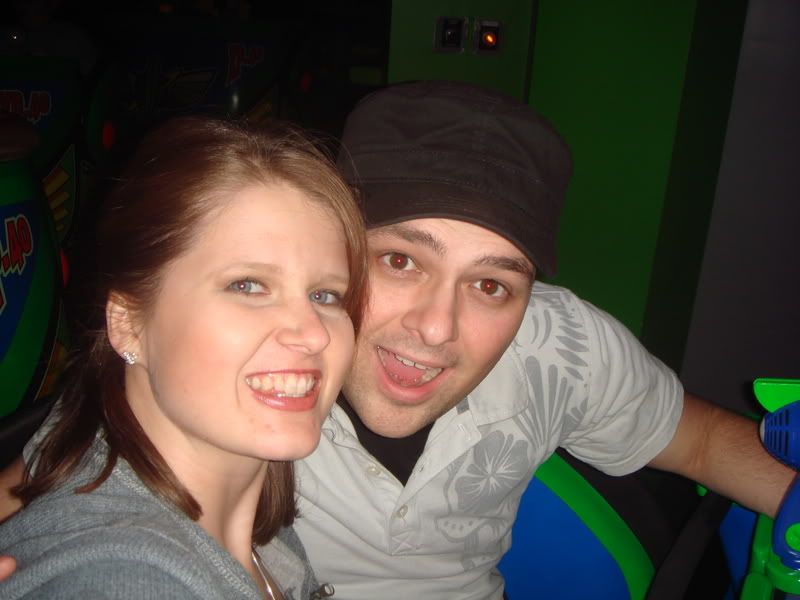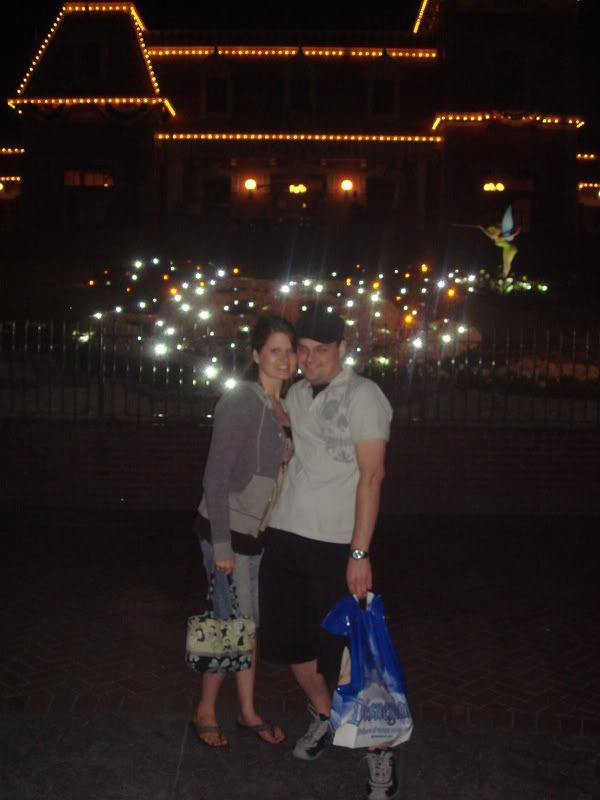 And here are some trinkets we picked up for our future establishment together: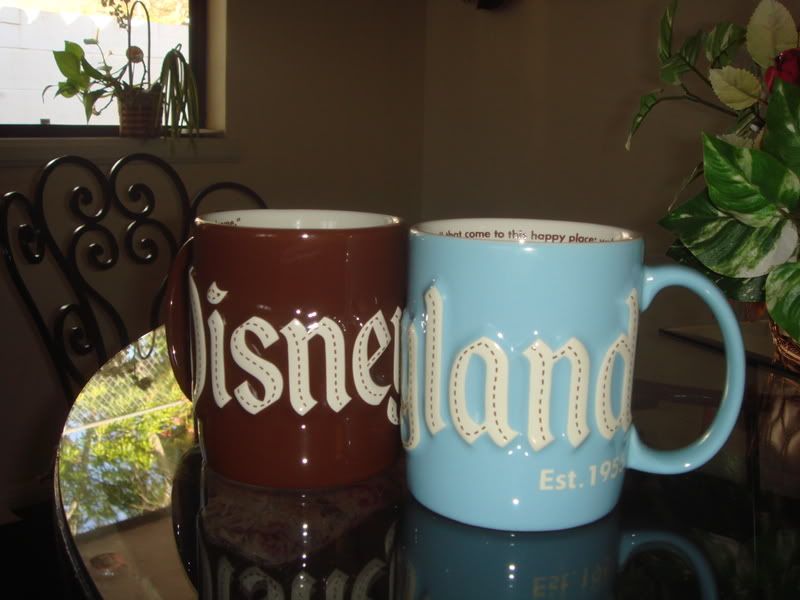 -------------------------------------------------------------------------------------------
But aside from taking this time to write a blog (why am I so addicted) I have accomplished a lot today to make up for my Dland time.
I picked up my touchscreen for the June 3rd election (There's nothing that says "desperate for cash" than being a poll worker!)
Donated blood and have now caught up to Chris at "Life Level 4" which is pretty rockin I dare say!
Finally got our food over to the Fallbrook Food Pantry that the postal worker did NOT pick up on our "Postal Food Drive Day" grr!
Visited Gram, calmed her down from the scare of having to go to the doctor without me...then to realize that I could take her after all (Thanks boss!)
Not sure if I will get to planting the rest of my veggies today. The blood bank said to avoid strenuous activity- but if walking up two flights of stairs after a donation didn't kill me, what will?
Enjoy the pictures- try not to laugh too much!